Photograph of Queen Victoria stolen from Clandon Park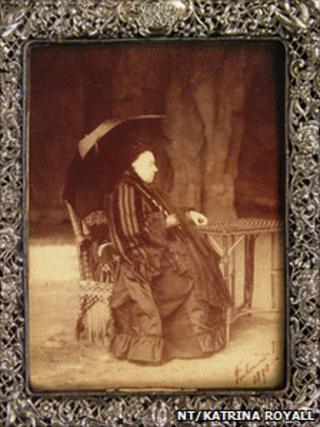 A framed and signed photograph of Queen Victoria has been stolen from a National Trust property in Surrey.
It was taken from a roped-off area of the State Dining Room of Clandon Park House, in West Clandon, sometime between 8 and 11 July.
Birds and monograms decorate the 19th Century frame, which also shows the Queen's monogram VRI under a coronet.
Anyone who may have witnessed the theft or who has any information is asked to call Surrey Police.
The value of the frame and photograph has not been revealed.