Water company wants to lay main across Banstead Heath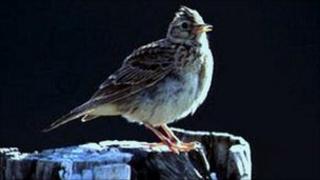 Managers of an area of heath in Surrey popular with walkers, dog walkers and horse riders are to discuss plans to lay a water main across the land.
Sutton and East Surrey Water wants to install the pipeline across Banstead Heath rather than digging up the A217.
The £2.5m main is needed to carry water from Mogador to storage reservoirs three miles (5km) away at Burgh Heath.
Banstead Commons Conservators turned down the plan in April but are to discuss it again on Saturday.
Lack of rainfall
The water company said the new 20in (50cm) pipe was needed to improve water supplies for customers in Sutton and the surrounding area.
"Currently, our resources are vulnerable in the Sutton area whenever there is prolonged lack of rainfall," said operations director Mike Hegarty.
"At such times the boreholes in the area do not produce enough water to guarantee that demand will always be met.
"This new pipeline is not an option. It must be installed as part of our commitments to our regulators and customers."
The Banstead Heath route is preferred as the least disruptive and most cost-effective option.
Running the pipeline down the A217 would cause traffic disruption for about 12 months, with the carriageway being reduced to one lane.
Remedial work
The company said detailed ecological surveys were being carried out to mitigate potential damage to habitats and protected species on the heath.
Extensive remedial work would be carried out after the pipe was laid.
The proposal is being discussed at a public meeting at Banstead Day Centre in The Horseshoe.
Banstead Commons Conservators said the water company had approached them for agreement for the route across both Banstead Heath and Burgh Heath.
"The preliminary proposal was rejected by the Conservators at their meeting in April," they said.
"Since then there have been discussions between the two parties and the current revised proposal will be discussed at the meeting of the Conservators to be held this Saturday."