Weekend patrols follow two rapes in Woking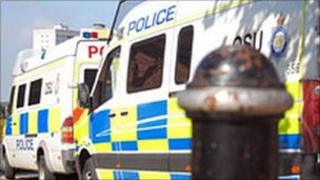 Police are continuing to carry out extra patrols in a Surrey town over the weekend after two rapes in two days.
One attack was in a wooded area off Boundary Park in Woking on 9 July and the other was just off Wishbone Way in Goldsworth Park on 11 July.
Officers have reassured the public that no other incidents have been reported, following rumours in the town of at least two more attacks.
They said the two reported rapes were not being linked.
'No other reports'
"Surrey Police is aware rumours have been circulating of a number of attacks on women in Woking," they said in a statement.
"To clarify, police have received two allegations of rape in the Woking area.
"There have been no other reports."
The statement said police would keep the public informed of any further developments in the inquiry.
Extra police were out in Woking town centre on Thursday night and the early hours of Friday, one week on from the first attack, to speak to people and hand out leaflets.
In Boundary Park, an 18-year-old woman from Sheerwater was raped. Sunday's attack, near the hockey pavilion in Goldsworth Park, involved a 25-year-old woman.