Leatherhead Leisure Centre revamp nears completion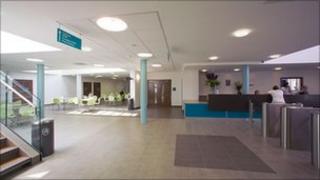 The final phase of a 22-month refurbishment at a Surrey leisure centre is under way, with the project scheduled to finish on time.
The last facilities to be updated at Leatherhead Leisure Centre, expected to open in January, are the pool, changing rooms, club room and sports hall.
An open-plan reception and cafe are among the refurbished areas already open to the public.
There is also a new gym, aerobics studio, sauna and play areas.
Two new squash courts have been in used since October 2009 and outside facilities include a floodlit area for football, netball and tennis.
"Our customers are delighted with the new facilities and we have been receiving great feedback," said Mole Valley district councillor Vivienne Michael.
"Further improvements will be finished by the end of the year, when the transformation of the centre will be complete."