Managers of Banstead Heath request pipeline plan detail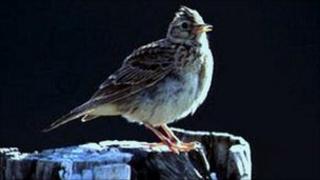 Managers of an area of heath in Surrey said they were seeking more information before they agreed or rejected plans to allow a water main across the land.
Sutton and East Surrey Water wants to install a pipeline across Banstead Heath rather than digging up the A217.
It said the £2.5m 20in (50cm) main was needed to carry water from Mogador to storage reservoirs at Burgh Heath.
Banstead Commons Conservators said there wanted more information and were seeking advice on alternative routes.
A spokesman for the conservators said: "The conservators were of the opinion that, on the basis of the information provided by the water company, there was insufficient detail for them to make a considered decision in the proposed time frame.
"We believe that this proposal that could have considerable damaging effects to our local environment should be subjected to a full and exhaustive scrutiny before a final decision is made."
The water company's preliminary proposal was rejected by the conservators at a meeting in April.
The firm said the new pipe was needed to improve water supplies for customers in Sutton and the surrounding area and the Banstead Heath route was the best option.