Waverley council axes senior managers to cut costs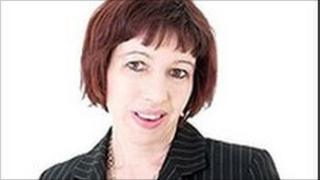 A Surrey council is axing more than half of its senior management team as part of cost-cutting measures.
Waverley Borough Council said nine out of 15 current heads of service posts would be removed but only five people were at risk of redundancy.
Two new posts will be created and will initially be open to those whose posts are being removed.
Council chief Mary Orton said the move would save a minimum of £250,000.
She said the exact savings figure would not be known until later in the process.
She said: "By having a smaller management team we are looking for them to direct the focus more to management and leadership of the organisation rather than administration."
Councillor Mike Band, the council's executive member for finance and best value, said: "Under our new management structure, more power will be placed in the hands of our front-line staff.
"These are people who are trusted and they are the face of the council, particularly in the eyes of our customers."
He added: "Reducing the management team is a difficult process but is one that has to be done to make sure Waverley will be resilient in the face of the current and future funding pressures."
£3.5m saved
The council said the move was a continuation of a policy which began three years ago to reduce costs.
It said it had saved £3.5m and reduced its number of full-time equivalent staff from 426 to 380 over that period.
Posts being removed include the heads of revenue and benefits, economic development, leisure, human resources, communications, and special projects.
Some responsibilities will be taken over by the head of finance and the planning department.
The two new posts being created are a head of community services, which includes leisure and economic development, and a head of organisational development, which covers human resources and communications.