New police powers to tackle Staines retail park youths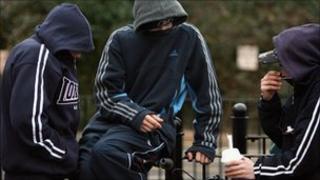 New powers to tackle anti-social behaviour in Staines have been introduced by Surrey Police.
Officers said a dispersal order was needed to prevent young people causing trouble in the town.
It gives police powers to break up groups of troublemakers and take home children under-16 who are out late in the evening.
The order covers the Two Rivers retail park, Staines High Street and the Elmsleigh shopping centre.
'Small minority'
Insp Sarah Greehaigh said the decision had "not been taken lightly".
She said: "This is the result of the actions of a very small minority of individuals and is in no way a reflection of the majority of people living in Staines."
Under the order, police can make groups of two or more leave the area and not return for 24 hours.
If they refuse or return within this time they may be arrested and charged.