Police halt inquiry into alleged Goldsworth Park rape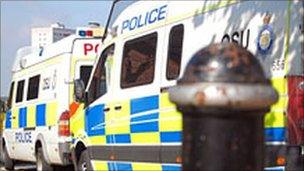 An investigation into claims a woman was raped in Woking has ended after Surrey Police concluded the attack did not take place "as described".
A 25-year-old woman had said she was attacked in Goldsworth Park on 11 July, as she walked home from a barbecue.
The alleged attack was one of two rapes reported in the town within three days.
Police confirmed that an investigation into the first attack, which happened in a wooded area off Boundary Park on 9 July, was still continuing.
Det Insp Jo Sidaway, who led the inquiry into the Goldsworth Park allegation, said: "Rape is an extremely serious crime and police have a duty to investigate every allegation made to us.
"In this case, we are satisfied from the evidence we have gathered that this assault did not take place as described.
"I would like to stress that this should not discourage genuine victims from coming forward.
"You have nothing to fear from police and we have specially-trained officers who will work with you and support you."
And Woking neighbourhood inspector Lynette Shanks added: "This report caused significant concern among local residents in Goldsworth Park and I hope this update offers some reassurance to those who live close to the area.
"Police issued a lot of personal safety advice in the wake of the allegation and I would continue to encourage people to take note of this and use common sense when out alone or after dark."
After the two attacks were reported, police first said they were investigating "similarities" between the cases but later said they were not linked.
The 25-year-old woman had told police she was dragged into trees and raped near the hockey pavilion off Wishbone Way at 2100 BST on Sunday, 11 July
This followed an attack on Friday, two days previously, when an 18-year-old from Sheerwater was led to woodland in Boundary Park and sexually assaulted.
After the two alerts, women in the area were given personal safety advice and told to carry alarms, and high-visibility patrols were stepped up in the area.
Related Internet Links
The BBC is not responsible for the content of external sites.