Tesco wins fight to build new supermarket in Ashtead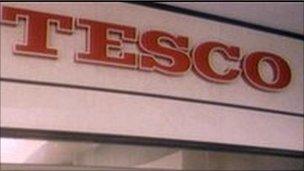 Tesco has been given the go-ahead to build a new store in a village in Surrey following a public inquiry.
Earlier this year, councillors rejected two separate plans from the supermarket giant to build it on the site of a former petrol station in Ashtead.
Tesco appealed and the planning inspector has now approved the plans, which will also include flats.
They had been opposed by members of the Ashtead Residents' Association and Save Ashtead's Village Environment group.
About 6,000 residents and traders had joined forces to raise fears the store would be out-of-keeping with the village atmosphere and potentially harm local businesses.
The Save Ashtead Village Environment campaign raised more than £25,000 in just 10 days to pay for a legal team to fight the appeal by Tesco and represent opponents at the inquiry.
Chris Hunt, ward councillor for Ashtead, said he was saddened by the decision.
"All of us present at the inquiry know that the inspector was an extremely thorough person... he has considered the issues, but it is a shock and, as an Ashtead resident and an Ashtead councillor, extremely disappointing," he said.
Approving the proposal, planning inspector Nicholas Hammans said he had taken account of "housing need in the district, the availability of affordable housing, and the likelihood of new jobs at the supermarket".
"I have also taken account of all other matters raised in evidence and in the very numerous written representations from third parties."
Tesco spokesman Michael Kissman said the application had been approved following a very thorough inquiry and a democratic planning process.
All the views locally had been considered, and it had been decided that rather than having an adverse effect, the store would in fact bring people back into the village, he said.
"We're very keen to work with the community... to see how we can bring the development forward because at the end of the day this is about job creation.
"It's about operating a store for our customers and that's what we'd like to focus on now."
Related Internet Links
The BBC is not responsible for the content of external sites.