Thousands looking at fostering in Surrey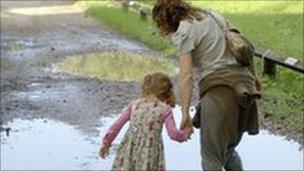 Surrey County Council has urged more of the 1,000 people visiting its fostering website every month to take the next step to caring for a needy child.
The council said more than 6,400 hits had been registered from the beginning of 2010 to July, with 26 new families being accepted for fostering.
But it said more of those visiting its website needed to contact the council by e-mail, telephone or letter.
The council has more than 350 foster families and 550 children in care.
Children who cannot be looked after by families in Surrey are placed with private agencies outside the county.
"We are delighted that so many people who might be might be interested in fostering visit our web pages," said Councillor Peter Martin.
"But we need them to take the next step and turn the click of a mouse into an e-mail, phone call or letter to us.
"Fostering a child helps enormously to shape their future and the rewards are tremendous for people with the right temperament and skills."
The council particularly needs people to look after very young and teenage children.
In April it launched a campaign to recruit more childminders as foster carers, saying their skills transferred easily.
A fostering open evening is being held on 6 September at the Bridge House Hotel, Reigate and an open morning on 28 September at the Runnymede Centre in Addlestone.
Related Internet Links
The BBC is not responsible for the content of external sites.