Text service for buses starts across Surrey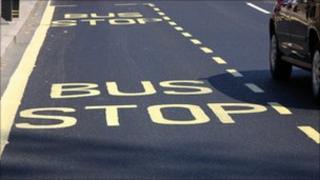 A mobile phone text service offering travel information for bus passengers has been brought in across Surrey.
People use the service by texting a bus stop code to a telephone number to find out when the next bus will arrive.
Surrey County Council is running the service, which came into operation across the county on Monday.
Richard Lewes, from bus company Arriva, said being able to obtain travel information easily was key to helping people shift from cars to buses.
The scheme covers 3,800 bus stops in Surrey and the first 4,000 texts are being provided free of charge to encourage people to start using the service.
Councillor Ian Lake, cabinet member for transport, said: "You can receive the information from anywhere, whether it be on the walk to the bus stop or even in bed if you've overslept."