Police stations in Elmbridge earmarked for closure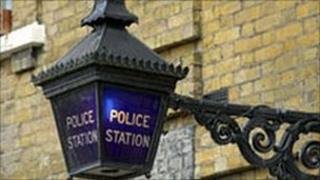 Plans to close four local police stations in Elmbridge have been revealed by police in Surrey.
The force has said its buildings are under-used and retaining the old buildings costs £2.4m a year.
It said savings from 20 station closures across the county would enable the force to recruit up to 200 extra constables.
The police stations under review in the Elmbridge area are in Walton-on-Thames, Cobham, Esher and East Molesey.
A force spokesman said East Molesey and Cobham house about 10 police officers and receive an average of one visit from a member of the public per day.
Alternative venues
The consultation in Elmbridge is part of a wider review into police buildings in Surrey.
The force is looking for alternative venues for police to work from in the community
Consultation on the plans has already taken place in Reigate, Epsom, Mole Valley, Runnymede, Guildford, Spelthorne, Surrey Heath and Woking.
The views of residents in Tandridge and Waverley are also due to be sought.
The spokeswoman said the changes could be implemented over the next 18 months.
She said no police station would close until an alternative venue has been found.
All changes have to be approved by Surrey Police Authority and the public consultation runs until 16 November.