E-fit of bus driver robber in Frimley released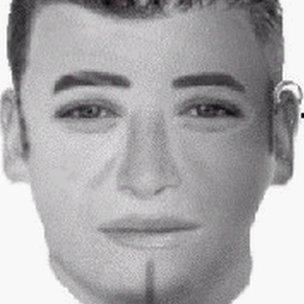 An e-fit of a man suspected of robbing a bus driver in Frimley has been released by police.
Officers said a man in his late 20s boarded a bus in Portsmouth Road and punched the driver in the face.
The driver was forced to hand over a cash box containing about £50 in coins and notes.
The bus was not carrying any passengers at the time of the incident as the driver had parked in a lay-by for a rest period.
Police have released an e-fit of the suspect following the incident at 1130 BST on 8 October.
Officers said he was of slim build and clean shaven with short brown hair. He was wearing a grey hooded top, black jeans and a sovereign ring.
Det Con Stuart Pittaway said: "This was a nasty, unprovoked assault on a man who was just going about his daily job."
Related Internet Links
The BBC is not responsible for the content of external sites.