Thousands sign petition against moving Dorking library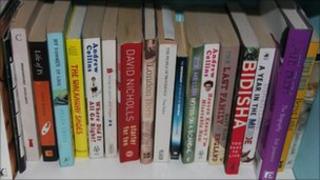 Campaigners against moving a library from a listed building to a shopping centre have handed in a petition with more than 3,000 signatures.
Leave Our Library Alone (Lola) collected the names to protest at the move from Pippbrook House to St Martin's Walk, in Dorking, Surrey.
Spokesman Ian Caldwell said Lola was upset Surrey County Council had already signed a lease for the new premises.
The council said the new library would be 40% bigger and centrally located.
It will occupy three shops and have modern interactive facilities, a bigger children's section and more space for children's activities as well as meeting rooms for use by community groups.
Lib Dem Councillor Stephen Cooksey, who is opposed to the move by Tory-controlled Surrey, said the petition was the most successful he had seen in Dorking.
"It's not just a matter of stopping people in the street - people have come into the town deliberately to sign it," he said.
"That is a measure of the opposition to this move."
Mole Valley Council has said that it will consider the best use for Pippbrook House when it is vacated. Alternative uses may include converting the building to flats.
The protesters handed the petition to Councillor Tim Hall at a cabinet meeting in Kingston on Wednesday.
"The petition is based on the premise that people like Pippbrook House, not whether they want a good library which is what our proposals are about," said Mr Hall.
"People want to keep Pippbrook House, which is a lovely building, but they don't understand that the new library is going to be 40% bigger.
"What people are frightened of, and I understand their fears, is the Mole Valley Council hasn't a plan for Pippbrook House."