Walton Playhouse facelift plan put on ice until January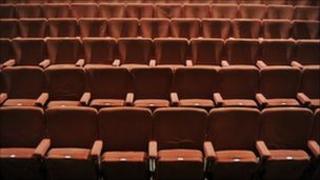 The future of Surrey's Walton Playhouse has still to be determined after councillors deferred a decision on a proposed facelift.
They have agreed the principle of repairs and refurbishment to the theatre, but have put off final approval pending more information.
Elmbridge Borough Council's cabinet will now make a decision in January, when officers provide more costings.
The proposed work includes a new roof and improved dressing rooms and foyer.
'Wonderful asset'
The plans were drawn up after a structural survey identified a number of problems and required improvements.
Before Wednesday's meeting, Councillor Jan Fuller, portfolio holder for leisure and cultural services, said: "The Walton Playhouse, with its film heritage and numerous theatrical productions, has been at the heart of the community for many generations and is a wonderful asset for Elmbridge residents.
"I believe that the much needed proposed refurbishment programme will do justice to this much loved community venue."