Public meeting over Deepcut site housing plan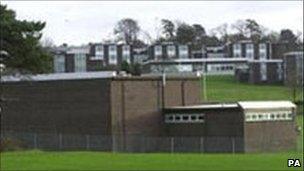 Residents who fear the redevelopment of the Deepcut barracks site in Surrey will have a detrimental impact on their village are to hold a public meeting.
The site of the controversial Princess Royal barracks has been judged suitable for up to 1,200 homes when the Army leaves the site in 2013.
Surrey Heath Borough Council has said the site provided an opportunity to build a "new rural village community".
The meeting, at Deepcut Village Centre, will start on Thursday at 2015 GMT.
The Ministry of Defence is to sell the land after the Army's departure.
A consultation on the housing scheme was carried out by Surrey Heath and Guildford borough councils earlier this year and detailed plans are going on display at the village centre in Swordsmans Road on 6 January.
Deepcut Residents Liaison Group said its public meeting was in response to deep concern across the borough at the housing plans. Residents will be given information about how to object.
"Many residents feel it will have a profound detrimental effect on the village of Deepcut and surrounding areas as well as put a strain on local infrastructure such as roads, transport, GP surgeries and schools," said a spokesman.
Four soldiers died in shooting incidents at the barracks between 1995 and 2002.
Pte Geoff Gray, of Seaham, Co Durham, Pte Sean Benton, 20, of Hastings, East Sussex, Pte James Collinson, 17, of Perth, and Pte Cheryl James, 18, of Llangollen, Denbighshire, all died of bullet wounds in separate incidents at the training base.
Inquests into the deaths recorded a verdict of suicide in Pte Benton's case and open verdicts for the other three.
Related Internet Links
The BBC is not responsible for the content of external sites.