Surrey thieves target snow-hit motorists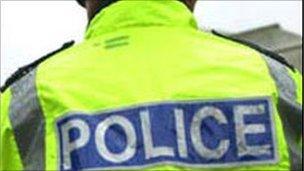 Thieves in Surrey are cashing in on motorists forced to abandon their vehicles in the snow, police said.
Officers said criminals have stolen Christmas presents as well as sat-navs, tools and CDs from abandoned cars in Reigate, Banstead and Mole Valley.
They urged people not to leave valuables in their cars, even if they are stuck in snow.
A Surrey police spokesman said: "Our message is simple: 'Do not make life easy for criminals'."
Det Con Errol Chetty said: "If the conditions are such that you do have to abandon your vehicle, it is important to still remember to adequately secure it and remove valuables in the same way as you would do if you were leaving your car parked at your destination."
The spate of car crime has included vehicles in Whitedowns Lane, Ranmore, Hogden Lane, Dorking, Rockshaw Road, Merstham, as well as locations around Coulsdon.
Related Internet Links
The BBC is not responsible for the content of external sites.