Clarence House trip for Surrey family liaison officer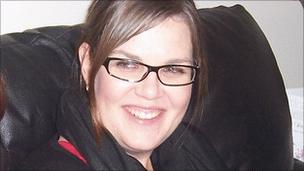 A family liaison officer with Surrey Police who worked on a high-profile murder case has been thanked by the Prince of Wales for her work.
Carys Hamilton was at a reception at Clarence House on Thursday for family liaison officers from across the UK.
Ms Hamilton was one of the family liaison officers assigned to the case of Melanie Wallner, whose body was found in a wheelie bin in Cobham.
Mrs Wallner's husband Peter was jailed for life last year for the murder.
He killed his wife with a griddle pan, then hid the body in a freezer for nearly three years until he dumped it in the bin before leaving the country.
Ms Hamilton, who was born in South Africa, worked with Mrs Wallner's family, who were also from South Africa.
Surrey Police said Ms Hamilton was able to provide the victim's relatives with information about the unfamiliar English legal system as well as providing details to the investigation team about aspects of South African life.
During her visit to Clarence House, she spoke to both Prince Charles and the Duchess of Cornwall about her work.
"I felt really honoured to be there representing Surrey Police, not only for myself but also on behalf of all the other family liaison officers in the force who do such amazing work with families," she said.
"Acting as a point of contact between the family, the police and the legal system really is a vital role which is often overloooked."
Related Internet Links
The BBC is not responsible for the content of external sites.