Kenneth Lloyd detained over River Wey drowning case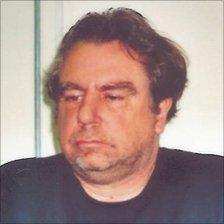 A man has been detained after the death of another man who was pushed into a river following a row about money.
Kenneth Lloyd was charged with murder but the Crown accepted a guilty plea to manslaughter at an earlier hearing.
The 55-year-old unemployed man, of no fixed abode, was sentenced at Guildford Crown Court on Friday. His release from hospital is dependent on treatment.
Dominic Kelly, 57, was swept away in the River Wey in 2009. Surrey Police rescued him but he died in hospital.
The court heard Lloyd suffered from a number of mental health issues.
After the hearing, Det Insp Jo Sidaway said: "Lloyd said he did not mean to cause serious harm to Mr Kelly but what he did was clearly very dangerous and reckless in the extreme.
"Not only did he cause the death of an innocent man, he also put at risk the safety of those who rescued Mr Kelly and tried to save his life that day."
She said the pair, who had known each for five years, met that morning and went to sit on a bench to drink beer.
But an argument broke out which ended with Lloyd attacking Mr Kelly.
Mr Kelly tried to walk away, but Lloyd hit him again and then pushed him into the fast-flowing river.
Emergency teams were alerted and Insp Simon Patter and Pc Michael Paice went into the water, without life-saving equipment, to rescue Mr Kelly who was swept down the river for a considerable distance.
A post-mortem examination showed his death a day later was from drowning.
Lloyd told police he pushed Mr Kelly into the river but did it "to shake him up". He said he had no intention of badly harming him.
A family tribute said Mr Kelly served with the Royal Air Force before working in stables around the country and living "on the road".
He had lost touch with his family but his relatives knew he was living in the Guildford area before he died.
The statement said: "We have met several people who spoke very highly of Dominic and considered him to have been one of their best friends. He helped others less fortunate than himself and looked after them when they were in trouble."
His funeral was held at Shamley Green Woodland Cemetery last month.
Related Internet Links
The BBC is not responsible for the content of external sites.