Shepperton waste plan decision delayed again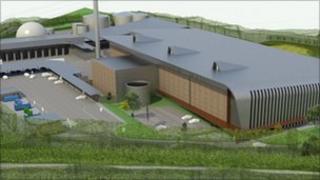 A decision on a controversial plan to extend a waste and recycling plant in Shepperton has been postponed for a second time.
Surrey County Council had been due to meet on Tuesday to discuss the plans.
The facility would be used to heat waste to produce gas for energy and process about 60,000 tonnes of household waste every year.
A council spokesman said planning officers wanted further time to question the developer, SITA Surrey.
A new date for the meeting is yet to be arranged, he added.