Man charged with mother's murder after Goodwood body find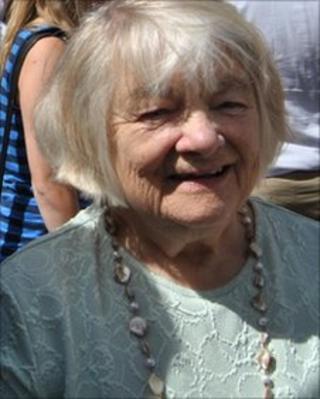 A man has been charged with murdering his mother whose body was found in woodland on the Goodwood estate.
Police said post-mortem tests showed 78-year-old Brenda James died from a "head injury caused by a weapon".
Mrs James, who lived at Lakeside Caravan Park in Chichester, was found at the woodland site in West Sussex following a police search.
Neale James, 50, who lived with her, has been charged with murder and was due to appear in court in Worthing.
The victim's daughter Nichole James, who lives in Sweden, said her mother spent most summers and Christmases with her family there.
Family 'devastated'
"She had a close circle of her own friends here and was much loved and admired for her attitude to life and her sociable ways," she said.
"Her grandchildren in Sweden had the good fortune to spend more time with her than most do with their nanna.
"When she was here she treated every day as a holiday, filling her time with gardening, crossword puzzles and socialising."
Mrs James also had close family in Cleethorpes, North East Lincolnshire, who were said to be "devastated".
"At home in Chichester, we know mum will be sadly missed by all those who knew and loved her," said her daughter.
"She was extremely popular locally, with a wide circle of friends who she met with regularly to play bridge and enjoy other hobbies.
"Her untimely death has been a shock to us all and we are at a loss for words to describe how we feel. We miss her."