Surrey County Council faith school bus fund facing cut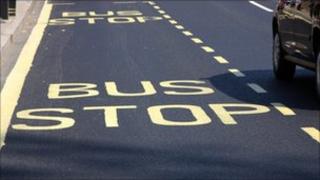 Consultation on plans to axe subsidies for pupils who travel to church schools is nearing its end in Surrey.
The county council has said it is not able to sustain current levels of support because of the increased cost of transport.
It is considering ending support for transport to denominational schools for new applicants from September 2012.
Views are being sought from schools and residents until Friday and the cabinet is due to consider a report on 24 May.
'Savings needed'
In a statement, a county council spokesman said: "No decision has been made on this issue, which is the subject of an eight-week consultation."
He added: "We want to hear from denominational schools, but also other schools and any residents who may have a view."
The statement added that the local authority needed to identify significant savings in the current economic climate.
It added: "We are committed to ensuring that our services and use of resources are fair and equitable to all residents and this includes fair access to education.
"The withdrawal of free denominational transport would mean that all pupils would be treated equally, regardless of their religion or belief.
"This would arguably be a fairer and more equitable policy, and it would release significant savings in transport over a period of time."
Under the plans, the county council would withdraw subsidies for new applicants but still provide support for pupils who were eligible to receive it by law.