Surrey approves Squirrel Lodge respite centre closure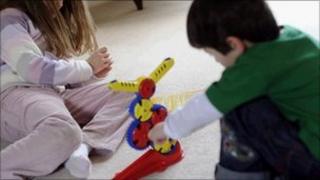 Councillors in Surrey have agreed to close a respite centre for severely disabled children in Woking.
The county council approved the closure and sale of Squirrel Lodge, which will be replaced by £1.75m Applewood House in Tadworth, due to open this summer.
Papers submitted to Tuesday's cabinet meeting said Squirrel Lodge could not provide modern short-break services to children with complex needs.
Jobs would be vulnerable, but efforts would be made to avoid redundancies.
Services currently provided at Squirrel Lodge will be provided by local external providers as well as Applewood, which will provide overnight short breaks.
Services at Ruth House in Woking will not change.
Site to be sold
The council said its children's services supported about 900 children with complex needs, and out of those about 350 children and their families used short-break services.
The Tory-run council said the cost of running all three homes in 2010-11 was £2.4m and the budget for running Applewood House and Ruth House in 2011-12 was £1.6m.
It said closing Squirrel Lodge would bring £800,000 income from the sale of the site.
In a statement following the cabinet decision, the council said all the £600,000 saved per year on running Squirrel Lodge would be spent at Applewood.
"Families can be safe in the knowledge that their children will receive some of the best care available," it said.
"The small number of families who regularly use Squirrel Lodge will be offered support at other respite care centres nearby, including Applewood.
"We will talk this through thoroughly with them."