Friend helped Milly murder accused to move mattress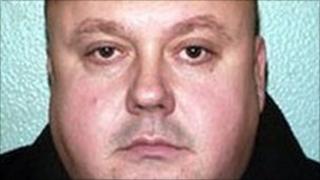 The friend of a man charged with murdering Milly Dowler said he helped the accused clear a mattress and clothes from his Surrey flat.
Malcolm Ward, who was 20 at the time, told the Old Bailey he helped Levi Bellfield load the items into a van the day after the 13-year-old went missing.
Bellfield, 43, denies abducting and murdering Milly in March 2002.
Her remains were found six months later in woods 25 miles away from the Walton-on-Thames flat.
Mr Ward told the court he had been working with Bellfield at a club in Uxbridge and had been asked by him to help decorate the kitchen of a property in Little Benty, West Drayton, because he was moving there.
'Not happy'
On the day he had gone to help decorate, Bellfield drove him to Collingwood Place in Walton to move items from his flat.
Mr Ward said when they arrived "he was grabbing stuff, clothes, tracksuit bottoms and hoodies, and putting them in two black bags in the bedroom".
They also loaded a mattress into the van. He told the court: "When I left, the mattress was still in the van."
Mr Ward also said Bellfield was not "his usual jolly self" and was "quieter than normal" that day.
He said: "He was sad, not happy. He may have had something on his mind."
Bellfield also denies attempting to kidnap 11-year-old Rachel Cowles in March 2002.
The former wheelclamper and bouncer was convicted in 2008 of the murders of Marsha McDonnell, 19, and Amelie Delagrange, 22, and the attempted murder of Kate Sheedy, 18.