Patricia Wakeford guilty of husband's knife killing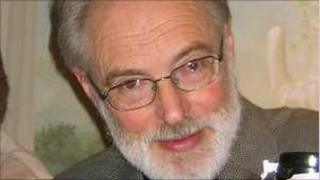 A 67-year-old woman who stabbed her husband through the heart at their Surrey home has been found guilty of manslaughter.
Patricia Wakeford killed 75-year-old Tony Wakeford at the house in Norwood Road, Effingham, in September 2010.
Earlier at Guildford Crown Court she was found not guilty of murder but guilty of manslaughter by an unlawful act.
Sentencing has been adjourned until Friday 24 June.
After the verdict, senior investigating officer Det Chief Insp Chris Raymer of Surrey Police said: "All the facts of this very sad case were put before the jury and they decided that Mrs Wakeford, who was her husband's carer, was guilty of manslaughter.
"Our sympathies are with the family, for whom this has been an extremely difficult time."
The family also issued a statement, which read: "This is a verdict we did not come to expect. We had hoped for a not-guilty verdict. We would now appreciate it if our privacy is respected."