Old Farnham gasworks site poses 'no or low risk'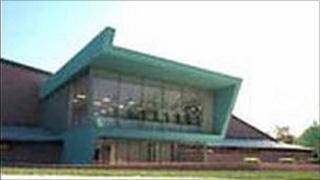 Extensive tests for contamination at a former gasworks site in Surrey have found no risk or extremely low risk to health, Waverley council has said.
Tests have taken place in Farnham since deposits of tarry sludge, wood, slate and rope were found 18 months ago.
Waverley council said it had put people's health first and worked to assess the true extent of the problem.
The local authority said it had written to all residents and businesses in the area to explain the test results.
Bryn Morgan, cabinet environment spokesman, said: "From the moment the deposits were discovered under Farnham Leisure Centre, Waverley has put the interests of people in the area first and dedicated resources to assessing the true extent of the issues.
"At no time was there ever a known threat to health because of what was under the ground."
He said the process had taken time because the council had to be completely sure the area was safe.
He added: "Extensive testing, which in the most recent round involved taking almost 250 samples for analysis, has reaffirmed that there is no or low risk to health from the deposits left by the former gasworks."
'Typical deposits'
The alert was raised during redevelopment work at Farnham Leisure Centre in 2009.
The deposits were all typical of what is found at sites of former gasworks, the council said.
Latest tests took place in January and February this year in Weybank Close, areas surrounding the industrial estate, Riverside Court, Wey Valley Care Homes and Mike Hawthorn Drive car park.
At Weybank Close, environment experts from a firm hired by the local authority said the land was not considered to pose a significant possibility of significant harm.
In all other areas, including the industrial estate, car park and care homes, their report found no or low risk to health.