Surrey man to take boat from Scotland to Arctic Circle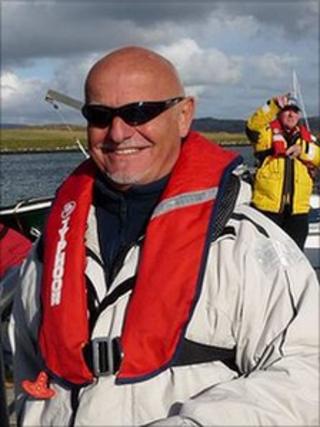 A champion off-shore racer from Surrey hopes to set a new record by travelling to the Arctic Circle in a six metre rigid inflatable boat (RIB).
Paul Lemmer, 64, from Warlingham, plans to take just six days to travel from Scotland in the small boat.
It will be the first time the route has been taken in a boat of such a size.
The seven man team plans to leave on 27 June and take two boats with them to battle against the North Sea conditions, which include 120mph winds.
Mr Lemmer, who held a seven-year world record for circumnavigating the British Isles in a powerboat, said: "It is going to be incredibly tough physically, particularly for members of the crew who have never done anything like this before.
'Massive fjords'
"In offshore 'ribbing' your legs essentially become shock absorbers so you need to build up the muscles above your knees."
But he said the physical nature of the challenge would be worth it for the experience the crew would have during the journey.
The team will leave the Scottish Highlands and arrive on the Shetland Islands on the first day, before travelling across the North Sea to Norway on the second.
"I'm really looking forward to seeing the massive fjords and getting up close to the cliffs of Norway," Mr Lemmer said.
"I've raced around Egypt and even slept with snakes and tropical spiders in the jungles of South America, but I've never seen Norway from the sea before so I'm really looking forward to it."