Surrey local information website launched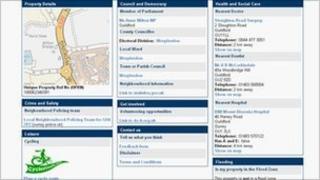 A website giving Surrey residents information about services where they live has been officially launched.
The Surrey-i website, developed by the county council, gives information on the nearest doctor, dentist, hospital and school for any postcode.
Leisure facilities are also listed, together with information on whether properties were built on the flood plain.
Councillor Peter Martin said he hoped the site would "prove invaluable".