Chinese delegation visits Epsom to study social housing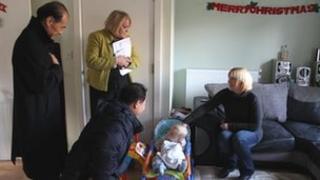 A delegation of Chinese academics and civil servants has visited Surrey to learn more about social housing in Britain.
The Chinese have committed themselves to building 36m new social houses in the next five years, according to the Rosebery Housing Association.
The delegation visited Epsom to learn more about small to medium housing associations.
Chief executive of Rosebery, Deborah Pike, said the group enjoyed the visit.
"The delegation was very interested in low to middle income families and housing provision," she said.
The delegation comprised of Professor Hingmin Zhang, a leading expert on housing in China, and Professor Nanshen Sun, who is Dean of the law school at Fudan University.
They were joined by four officials from the Councillors Office of Shanghai Municipal Government.
Ms Pike said the delegation was taken on a tour of two estates, giving people an opportunity to see a range of social housing.
She said: "I think housing associations do an enormous amount in this country for which we need to be promoted to a greater extent."