Government backs move to shut down LittleGossip website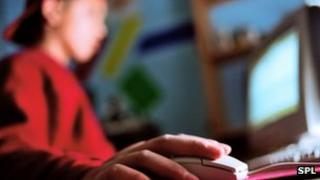 The government is taking action to get an "appalling" website shut down after receiving a letter from a Surrey college principal.
Paul Rispoli, of Reigate Sixth Form College, wrote to the Department for Education (DfE) voicing concerns about comments posted on LittleGossip.com.
Mr Rispoli said the site was "a major vehicle for cyberbullying" and that students could be hurt by the comments.
The DfE said it was taking steps to try to ensure the website was shut down.
Under investigation
The site allows users to nominate a person that other users can create gossip about anonymously.
In a response to Mr Rispoli's letter, Alan Reiss, deputy director of the DfE's child safety unit, said: "We share your concerns about this appalling website."
The DfE has contacted the Dutch Ministry of Education, as the site is hosted in Holland, and the matter is now being investigated by the Cyber Security and Incident Response Team in the Netherlands.
Mr Rispoli has also started an e-petition calling for the site to be closed and written to US President Barack Obama as the site was previously run from the US.
LittleGossip.com has been contacted by BBC Surrey about the DfE move but is yet to comment.
In November, in response to Mr Rispoli's letter to Barack Obama, the LittleGossip team questioned how the US president could close the website.
In an email to the BBC, they said: "Who is Barack Obama and how can he help to close LittleGossip?"