Cecil Hepworth's life celebrated in film festival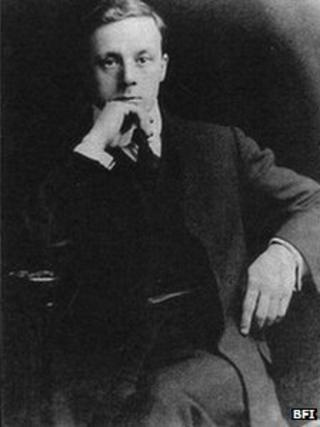 A pioneering director from Surrey, who created some of the first ever films in his Walton-on-Thames studio, is to be celebrated in a new film festival.
Cecil Hepworth, whose career spanned 25 years, is one of the most respected film-makers in British cinema.
He made his first film in 1899, but success came when he filmed Queen Victoria's funeral in 1901.
The Riverhouse Barn Arts Centre is holding a new exhibition and film festival to pay tribute to his life.
Gemma Aston, director of Riverhouse Barn, said: "He did a lot of documentary stuff throughout his career. One of his first films in 1898 was filming the Oxford and Cambridge boat race."
He also produced the first screen version of Alice in Wonderland in 1903.
"It was an 800ft film which was the longest film ever made at that time," said Ms Hepworth.
As part of the festival, one of Mr Hepworth's films, Helen of Four Gates, is being shown and the Elysian Quartet have been commissioned to create a part-improvised score to be performed live at the screening.
The festival and exhibition will take place on 25 and 26 May at Riverhouse Barn Arts Centre in Walton-on-Thames.