New Surrey midwifery unit given approval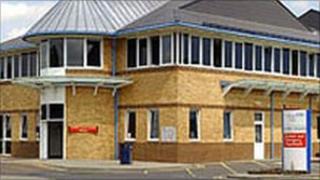 Plans for a new midwifery led unit have been approved by the board of a Surrey hospital trust.
The new unit at Ashford and St Peter's Hospital will be for women who have normal and uncomplicated pregnancies.
It will feature three rooms, each with a large birthing pool and will be run by midwives rather than doctors.
Sandra Houston, head of midwifery at the hospital, said: "We want it to be a homely and relaxing environment where women can move around freely."
She added: "We want women to have the best of both worlds - the environment of a home birth with the reassurance of being in hospital, close to specialist care and facilities if needed."
Consultant led care will still be available on the labour ward for women who have experienced complications during labour, or who are at risk of difficulties during labour, the hospital said.
Ms Houston said: "We also opened a special care unit on the postnatal ward last year, so mothers could stay in hospital with their babies after the birth if they require additional care from the neonatal team."