Conan Doyle house campaigners await High Court ruling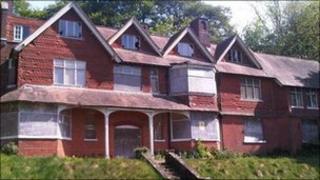 Judgement has been reserved in a legal battle over the former home of Sherlock Holmes creator Sir Arthur Conan Doyle.
Campaigners went to the High Court to oppose plans to part-demolish Undershaw in Surrey and turn it into housing.
The Undershaw Preservation Trust said Waverley Council's planning consent for the development should be overturned.
Campaign lawyers said there were more than 1,300 objections to the development but the council said it was confident its decision was correct.
Grade II-listed Undershaw, built in Hindhead in 1897, was where Conan Doyle wrote The Hound of the Baskervilles and The Return of Sherlock Holmes.
The author designed and lived in the property with his wife and entertained many writers there, including JM Barrie, creator of Peter Pan, and Bram Stoker, creator of Dracula.
Campaigners have said they want the building to be restored and possibly turned into a museum or literary centre.
The council has said if Undershaw were to be bought by campaigners or another purchaser with a view to an alternative use of the building, the local authority would be happy to discuss any proposals.