Leatherhead park visitors join biodiversity survey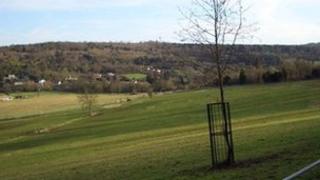 Visitors to a Surrey park are being asked to help identify and record animal and plant species to help conservation efforts.
Surrey Wildlife Trust (SWT) is holding a series of surveys at Norbury Park, near Leatherhead, looking at reptiles, butterflies, fungi and hedgerows.
The information will be added to the Surrey Biodiversity Information Centre database, run by the SWT.
UK wildlife trusts are holding a series of centenary events in 2012.
The wildlife surveys are part of a weekend of events at Norbury Park, including night-time and dawn chorus nature walks.
"It is vital that we try to understand as much about Surrey's habitats and species as possible," said biological records officer Catherine Burton.
"Wildlife recording is an invaluable tool in building up such knowledge."