Epsom Derby sex attacker appeal to review photographs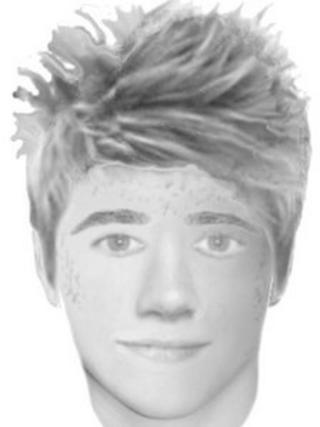 Visitors to the Epsom Derby are being asked to review their photographs after a 15-year-old was sexually assaulted by a teenage boy.
The victim was attacked in a field close to a music and fairground area, where she met the boy at the race meeting.
An e-fit was released following the attack at 16:00 BST on 2 June.
The boy was described as white, aged between 16 and 17, skinny but muscular, with a prominent wide jaw.
He had short ginger/blonde hair and a pale and spotty complexion, and was wearing a long-sleeved, dark blue top and baggy blue jeans.
Det Con James Cumming said: "It is now a month since the assault took place. People may have viewed photographs which have jogged their memory of the day's events and can now remember seeing something suspicious, or have spoken with others about the day and have realised they may have information which could assist officers."
Police said that one person who fitted the description of the attacker, and was named by members of the public, had been eliminated from the investigation.
Surrey Police said they were also looking for another boy of a similar age who was seen with the attacker.
He was described as being of larger build, with short, flattened brown hair and tanned skin. He was wearing a short-sleeved white top and blue baggy jeans.