Guilfest organisers confident site can cope with rain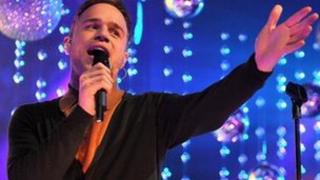 Organisers of a Surrey music festival have said they are confident the event will not be disrupted by wet weather, despite a forecast of heavy rain.
Jools Holland, Olly Murs and Bryan Ferry are among headline acts at three-day Guilfest at Stoke Park in Guildford, now in its 21st year.
About 20,000 people are expected to attend each day.
"Stoke Park is a chalk-based site so the water tends to run off," said spokesman Ade Goldsmith.
"We are in a better position than most other festivals in that respect.
"We have been doing this for many years now and we have done it in all sorts of weather conditions. We know how Stoke Park reacts to the rain and it is all working fine," he said.
Alvin Stardust
He said Guilfest had a diverse range of bands and attracted whole families.
"Tickets are still available but they have been selling very well this year. Saturday in particular is going to be very, very busy indeed.
"Olly Murs is really pulling in the crowds."
Gary Numan, Jimmy Cliff, Cher Lloyd, StooShe, Candi Staton, Tim Minchin and Alvin Stardust are also among starring acts.
Stoke Park is also the venue for a free event celebrating the end of the Olympic torch relay through Surrey on 20 July, with Guildford the last overnight stop before the torch enters London.