£3m Royal Holloway theatre named after Caryl Churchill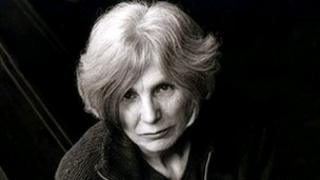 Surrey's Royal Holloway College is to name its new £3m theatre after renowned British playwright Caryl Churchill.
The head of drama at the Egham campus of the University of London said it was a great honour and recognition of her "restless creativity".
Prof Dan Rebellato said it was an appropriate choice for a college with a strong history of women's education.
The 175-seater, two-tier theatre was designed by architect Tim Foster and is due to open early in 2013.
Some consider Ms Churchill to be Britain's greatest living playwright. Her work spans six decades and has been performed around the world.
Her first full-length play in six years, Love and Information, opens at London's Royal Court Theatre on Thursday.