Polluted Camberley river causes death of dozens of fish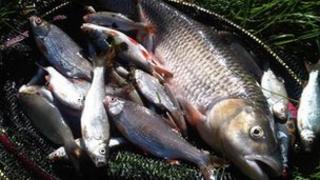 More than 100 dead fish have been found in a river in Surrey which is believed to have been polluted.
Officers from the Environment Agency are investigating the cause of the incident along a 2km (1.2 mile) stretch of the River Blackwater in Camberley.
They have been at the scene since Friday afternoon, advising on the clean-up operation and helping to mitigate the impacts of the pollution.
A spokesman said it believed the source of the pollution had been identified.