Ewell High Street former public toilets sold at auction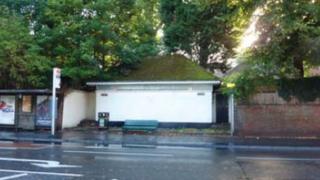 Former public toilets sold at auction could be developed as housing.
The toilets in Ewell High Street had a guide price of £58,000 but were sold for £82,500, auctioneers Andrews and Robertson said.
The auctioneers said Epsom council had confirmed in principle that plans for two maisonettes could be approved.
Epsom and Ewell councillor Clive Woodbridge said the site was very small and the council would wait to hear what the new owner had in mind.
He said no planning applications had been submitted yet.
The former public toilets were auctioned earlier this summer for £65,000 and then resold last week, the auctioneers said.