Driver tries to abduct 10-year-old girl in Stoneleigh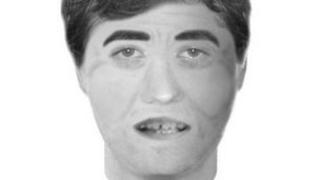 Police have been carrying out "extensive searches" of an area of Surrey after a man tried to drag a 10-year-old girl into his car.
Surrey Police said the youngster was approached by a man driving a silver car at the junction of Clandon Close and Briarwood Road in Stoneleigh.
The driver got out and tried to pull the girl towards the vehicle but she managed to get free.
Surrey Police said they were investigating the matter as a priority.
Det Insp Oana King said: "Fortunately the girl was not injured during the incident but this was obviously a hugely upsetting experience for her and we are doing everything possible to identify the man involved and the vehicle he was driving."
The man was said to be white, aged in his late 20s or early 30s and about 5ft 11in (1.8m). He had curly brown hair with specks of grey and was also said to have several teeth missing.
The force said the incident took place at about 11:45 BST on Saturday.