Sir Arthur Conan Doyle house development appeal upheld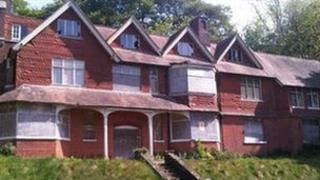 A High Court ruling that the former home of Sherlock Holmes creator Sir Arthur Conan Doyle should not be redeveloped has been upheld.
Waverley Borough Council had granted developers Fossway permission to part demolish Undershaw, near Haslemere, Surrey, and turn it into flats.
The plans were challenged by the Undershaw Preservation Trust. In May, the High Court quashed the decision.
Fossway applied for permission to appeal against the High Court ruling.
Richard Harwood, for Fossway, argued the council's decision to grant planning permission was "thoroughly sound" and the High Court had been wrong to intervene.
He told appeal judge Lord Justice Pitchford no reasonable offers for the property had been received and their plan was "the only viable proposal put forward".
Heritage assets
But Lord Justice Pitchford upheld the High Court ruling and refused Fossway permission to take the case to a full appeal hearing.
The judge said the council's arguments did not adequately meet the requirements to pay special regard to the preservation of heritage assets.
The ruling means fresh decisions will now have to be taken on the future of Undershaw.
The Grade II-listed property, built in Hindhead in 1897, was the house where Conan Doyle wrote The Hound of the Baskervilles.
In September 2010, Waverley Council agreed Fossway could redevelop the property.
There were 1,360 objections to the Fossway proposal, included those from the Victorian Society, local MP and Culture Secretary Jeremy Hunt, writer Ian Rankin and broadcaster Stephen Fry.