Unwanted Battersea dog is finally homed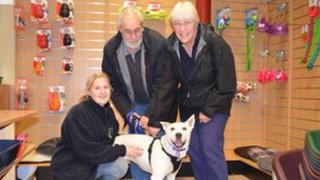 A dog that was the longest-serving resident at Battersea Dogs and Cats Home has been adopted by a couple from Surrey.
Maisy, a two-year-old mongrel, spent 431 days at the south London animal sanctuary before being taken in by a husband and wife from Guildford.
The former stray was at the home for 12 times longer than the average resident.
Her new owners Sally and Malcolm Crockford described her as a "smart, wonderful dog".