More than 11,000 join Surrey energy switch collective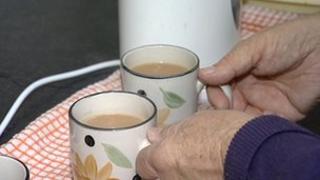 More than 11,000 people have signed up for an energy switching scheme in Surrey intended to get them a better deal on household bills.
Surrey County Council (SCC) set up a collective last year with the aim of using the buying power of thousands of residents to bid for lower prices.
Suppliers were selected earlier this month in an auction which SCC said would save Surrey residents £545,000.
Surrey is linked with more than 60 other councils in the deal.
Sainsbury's Energy will supply households on a combined gas and electricity tariff, which SCC said would save customers an average of £118 a year.
ScottishPower submitted the lowest electricity-only bid, which will save users between £48 and £70.
People who have signed up are being notified of the final details and will have until early May to decide whether to complete the deal.