Epsom Derby appeal to race-goers over teen sex assault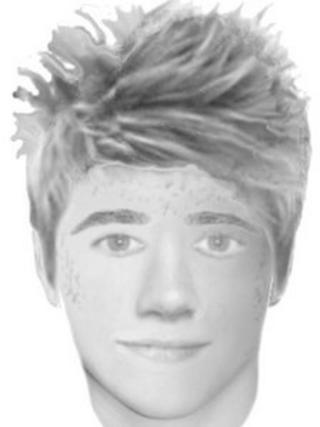 A new appeal has been launched after a 15-year-old girl was sexually assaulted by a teenage boy at last year's Epsom Derby.
The victim was attacked near to a music and fairground area, where she met the boy at the race meeting on 4 June 2012.
Officers will be speaking to race-goers on Ladies' Day on Friday and Derby Day on Saturday.
The boy was described as white, aged between 16 and 17, skinny but muscular, with a prominent wide jaw.
He had short ginger/blond hair and a pale and spotty complexion, and was wearing a long-sleeved, dark blue top and baggy blue jeans.
A second girl was taken to the same area by another boy and suffered cuts and bruises, police said.
Surrey Police said they were also looking for another boy of a similar age who was seen with the attacker.
He was described as being of larger build, with short, flattened brown hair and tanned skin. He was wearing a short-sleeved white top and blue baggy jeans.
Det Con Ian Cherrington, of Surrey Police, said: "The Epsom Derby is visited by a large amount of people from all over the country so we are using the event this year to speak to those that visit annually who may have information to solve this case."