Turing play performed for Guildford Fringe Festival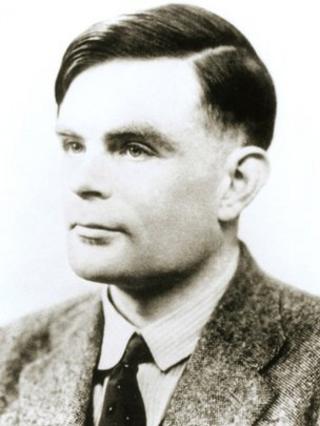 A play celebrating the life of WWII code breaker Alan Turing is being performed as part of a new arts festival in his home town.
Turing, who started work at Britain's codebreaking centre at Bletchley Park in 1939, came from an Indian colonial family who settled in Guildford.
The play, The Code Breaker, includes material from local paper the Surrey Advertiser published during the war.
It is being performed at Guildford Fringe Festival on 7 July.
The work was written last year by Surrey dramatist Jeff Thomson to mark the centenary of Turing's birth.
"We have taken extracts from biographies and works about Bletchley Park at the time," said Tim Astley, who directed the play for Guildford's Apollo Theatre Company.
"And as it's Guildford we thought we would punctuate it with things like local newspaper articles from the war and the late 20s when he was growing up here.
"It really does reflect the fact that Surrey was quite a different place during the war.
"It is very interesting to see how Guildford really did keep calm and carry on."
Turing was a brilliant mathematician and a computing pioneer, but was persecuted in 1952 for his homosexuality.
An inquest into his death in 1954 concluded that he committed suicide by taking cyanide.
A blue plaque on his family home in Ennismore Avenue, Guildford, commemorates his life.
There is also a statue of him on the Surrey University campus and an Alan Turing Road at Surrey Research Park in Guildford.
Organisers of Guildford Fringe Festival, which starts on Monday, hope it will become an annual event.
"I have had such an incredible response since announcing the festival," said Nick Wyschna, of Guildford Fringe Theatre.
"I knew that Guildford was mad about the arts but I have been overwhelmed by people's interest and support."
Guildford Summer Festival, run by the borough council, started on 22 June and runs until 3 August.