Boris Becker joins Ride London cycle challenge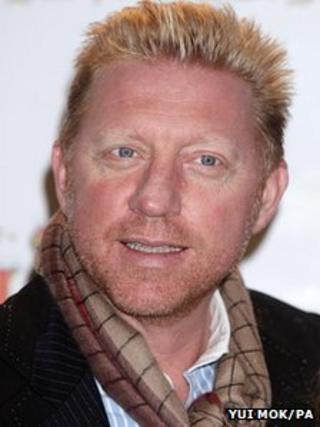 Triple Wimbledon winner Boris Becker is to take part in a cycle challenge through Surrey and London, alongside 20,000 other participants in August.
The six-time Grand Slam champion will join Mayor of London Boris Johnson in the 100 mile (160km) Ride London race.
Becker said: "I've seen the map and looked at the hills on the route. I'm going to start but I'm not sure where I'm going to finish."
The race is one of four Ride London events taking place on 3 and 4 August.
Becker added: "Cycling is my new sport.
"My legs aren't what they used to be so cycling has been great and my wife loves it too."
Steep climb
Starting in the Queen Elizabeth Olympic Park, the route will pass many of London's iconic landmarks, before heading through Richmond Park and out into the Surrey Hills.
The ride will also include a steep climb up Box Hill and Leith Hill before returning to finish at The Mall in central London.
Surrey County Council leader David Hodge said: "Climbing Leith Hill and then the iconic Box Hill will test even the fittest of riders so if Boris wants to get over them he's going to have to grit his teeth and put in a lung-bursting, leg-burning effort.
"I'm sure he's got the pedal power to do it and the stunning views from the top of both will more than make up for the pain and perspiration."
The four events making up the two-day cycling festival are:
An eight-mile ride through central London, where the roads will be closed for up to 50,000 people, on 3 August
A Criterium Race, which will be a city centre loop for professional women cyclists, and youth and hand cyclists
On Sunday, there will be a 100-mile ride from London to Surrey and back, which is expected to see 20,000 riders take part
A "see the greats" event in which international professional men take to the roads of London and Surrey in a UCI Europe Tour event