Alps murders: Man arrested over Al-Hilli killings rebailed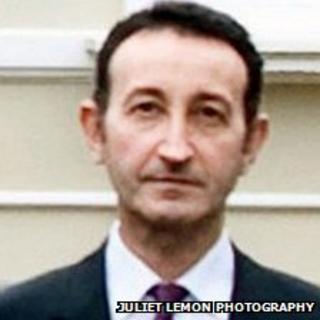 A 54-year-old man who was arrested in connection with the murder of his brother and three other people in the French Alps has been rebailed.
Zaid al-Hilli was arrested in Chessington on 24 June on suspicion of conspiracy to commit murder.
His bail, due to run out on Wednesday, has been extended until 23 October.
Saad al-Hilli and his wife Iqbal, from Claygate, Surrey, her mother Suhaila al-Allaf and French cyclist Sylvain Mollier were shot on 5 September.
The family were on holiday by Lake Annecy when they were attacked.
Mr Al-Hilli has previously denied being involved in a feud with his brother.
Two judges in Annecy are investigating phone calls made to and from his home in the three-week period before his brother and family left for a holiday, the BBC's Christian Fraser, in Paris, reported.
About 100 British and French police officers are investigating the deaths.
Mr and Mrs al-Hilli's daughters survived the shooting.
Four-year-old Zeena was discovered under her mother's body inside the family car, eight hours later.
Her seven-year-old sister Zainab was found with serious head injuries after being shot and beaten.