Dormansland missing chef search uncovers dog lead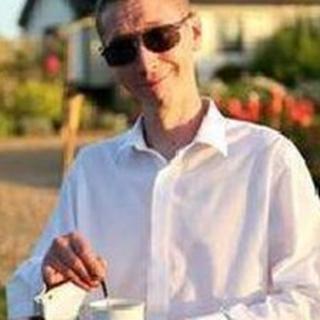 A dog lead has been found during searches for a chef who went missing last week.
Surrey Police said it was discovered in Dormansland over the weekend during a search involving the police helicopter and dog unit, as well as residents.
Officers said the lead was found about 1,000ft (300m) from Greathed Manor Nursing Home where David Pickett lived and worked.
The 34-year-old chef failed to turn up for work last Monday.
He was last seen at the nursing home in Ford Manor Road on Sunday 28 July.
Rural farmland
His dog was found alone on a lane and off the lead near the Kent/Sussex border the next day.
Last week, his family said they feared Mr Pickett had gone out walking and fallen or had an injury in the rural area, which is mainly farmland and wooded thickets and is about half a mile (0.8km) from Dormansland village centre.
Police have issued a new photograph of the missing man and the dog lead that was found in a further bid to trace him.
Officers are still trying to establish whether the lead belonged to Mr Pickett.
A spokesman for the force said: "Several inquiries have been carried out as part of the search for David and the search for him continues."
Anyone who recognises the lead or believes they have seen Mr Pickett is urged to contact the force.