Opening for Redhill and Reigate 150th anniversary arch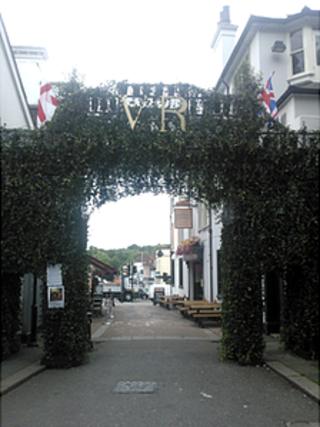 A "triumphal arch" built to mark the joining of Reigate and Redhill 150 years ago has been unveiled.
Queen Victoria granted the two towns municipal borough status in 1863.
The original floral arch was built in Bell Street to mark the visit of the then 18-year-old monarch in 1837, when she changed horses at the White Hart Hotel during a journey to Brighton.
The arch has been recreated in Tunnel Road and an anniversary heritage centre was also being opened in Redhill.
A summer-long programme of events is taking place to mark the anniversary.