Card fraudsters in 24-hour Surrey spree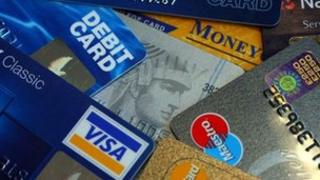 Bank card fraudsters have targeted Surrey residents in a series of attempted thefts over a period of 24 hours, police said.
Ten reports of attempted scams were reported to police, with the latest three calls received just after 21:00 BST on Saturday.
The fraudsters phone people claiming to be a police officer and try to get them to hand over cash and cards.
Attempted thefts happened in Guildford, Woking, Pyrford, Burpham and Chobham.
The callers use a variety of stories including saying the person's bank card has been used by somebody they have in custody.
They then ask the card holder to phone the bank to cancel the card and say they will send a courier round to collect it.
Visits home
The fraudster stays on the line and obtains the person's bank details whilst they think they are phoning the bank.
A courier then visits the victim's home, saying they have been sent by the police to collect the card.
The latest calls were received in Upshot Lane, Woking; Frog Grove Lane, Wood Street Village and Burnet Avenue, Burpham.
An attempt was also made in Boltons Lane, Pyrford at about 17:30 BST, when a man claiming to be a courier attempted to get bank cards from an elderly resident.
He is described as white, aged about 40, 5ft 8in (1.7m) tall and spoke with an eastern European accent. He was stocky, with short dark hair and was wearing a dark jacket and trousers.
Officers have urged anyone who receives a suspicious call not give away any details and to call the police.